7 Biggest Recruitment Mistakes And How To Avoid Them As An Employer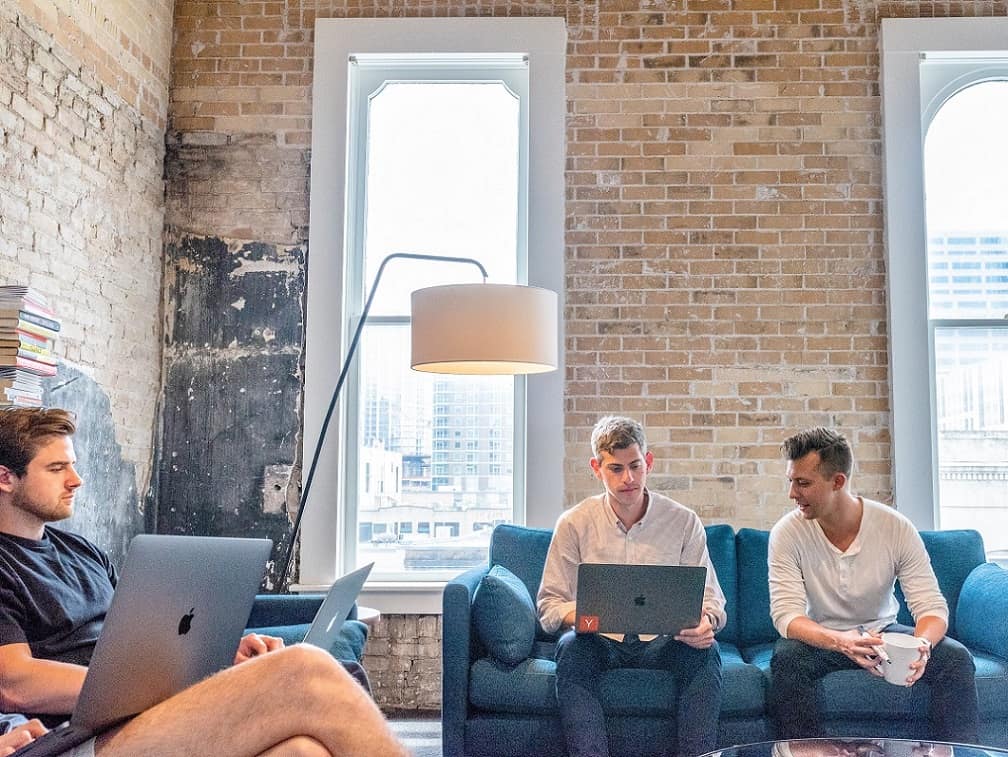 If you want to know what are the biggest recruiting mistakes, you will love this article.
As an employer or recruiter, do you make sure that candidates are snug with the hiring process? As a candidate, are you aware that the nature of the recruitment process determines the level of the company you are applying to? These 7 recruiter mistakes will change your outlook at every interview.
Two recent studies on candidate experience have been conducted. The survey involved 3,021 candidates and 554 people involved in recruitment at the company. The purpose of this survey is to check the candidate's opinion and impression from the whole recruitment process.
Interestingly, the opinion of employers is very different from that of the candidates… Yes, 73% of employers believe they care about the relationship with the candidate, while 68% of candidates say the company doesn't care about them. Decide for yourself who you trust more.
We won't look for the reality in this article (after all, everybody has their own truth), but we will do something more constructive. The topic is essential, both for one side and the other. Therefore I present to you 7 mistakes that companies make during the recruitment process.
For entrepreneurs, it may be a chance to change their habits 180 degrees, and for candidates – a way to get to know the company at what level they're dealing with. Lets do it:
The 7 Biggest Recruitment Mistakes And How To Avoid Them
1. Lack of information about recruitment status
Only 45% of companies stated that they all the time send confirmation of candidate applications to the company. In other cases, the candidate doesn't know whether his application has been accepted, or has disappeared someplace on the network or has been sent to spam.
25% of candidates stated that they had been informed of the rejection of their candidacy. The rest wait, biting their nails all day, hoping for the phone to ring soon.
Applying for a job is a process that involves many emotions, most frequently the less pleasant ones. Lack of information about the status of recruits is a dehumanizing game. As a recruiter, put yourself in the shoes of an uninformed candidate and ensure that next time she or he knows about every step of the process.
2. Pay too much attention to the contents of the CV
CV is a paper which has very limited and incomplete content about the candidate. Education and experience aren't the only factors that are taken into account in the recruitment process.
What is also important is who he's and what person is applying for the job. Skills and experience are something that can be acquired in a brief amount of time – whereas personality is something that changes over the years. If you find someone who has great enthusiasm for work, great willingness to learn, infects everybody around with positive energy and has creative initiative – close your eyes to some gaps in your CV, they will be fixed in no time.
During my last recruitment, I hired someone for a vital position without even looking at their CV. All I need are the results of my assignment and two encounters that show I'm dealing with an incredible person. In hindsight, I know that this was among the best decisions in my recruiting history.
If you want to get to know the candidate on a rather different and more interesting side from the purely professional side, learn to ask good, thought-provoking questions.
3. Too few meetings
A lot of companies make decisions after one meeting with the candidate. These companies forget that at the first meeting candidates are normally stressed and prepared to recite formulas from books such as "100 most popular questions for candidates during the hiring process".
Meet with the candidate you are considering two or even three times. Ask them some non-standard questions, get to know them from this more personal side (e.g. "What would happen if you were happy with your job?", or "What gets in the way of your job the most?) Often, a second or third meeting can really change the impression you get the first time (both for the better and for the worse).
Also pay attention to the atmosphere of the meeting. Your attention to detail and the candidate's comfort have a large impact on his mood and his opinion of your company. The key to success in this field is a good venue for hiring and appropriate recruiters. He should be polite, open, full of curiosity, smile and be curious.
4. Lack of ideas to test the ability of candidates
In psychology, the halo effect is the tendency to attribute personality traits to a person based on a positive or negative first impression.
Usually after the first meeting (and even after the first minute of the meeting!) I have formed an opinion about the candidate. Many times this opinion changed fully after I checked the recruiting assignment that was submitted later.
After the first series of meetings, propose tasks to the shortlisted candidates to test their skills.
During my last hiring I asked 4 candidates to prepare a 1 day project for an event that was taking place in early January. Their job is to prepare an event idea, a brief description, an assessment of the organization's cost and revenue plan, and a planned framework for organizing the event.
The results of such an assignment were a useful aid to me in assessing the actual skills of candidates, which I would never have read from my CV.
5. Lack of information about the reasons for unemployment
Companies do not do this because they do not want to make the candidate uncomfortable (or they do not want to). However, as a recruiter you need to know that this is very valuable information for the candidate. If he does not find a job, he will keep looking. So why did he must make the same mistakes that kept you from choosing him?
Whatever the reason for a candidate's rejection, knowing the reason for the absence of work may be the key to fixing the weakness.
Always provide information about why you have not decided to cooperate in a particular case. 77% of candidates believe that the employer should tell the candidate why she or he is not getting a job.
6. Not asking the candidate's impression of the recruitment process
Feedback will even be useful for recruiters. The more user-friendly the recruitment process is, the more effective it is going to be. Stress on the other hand will make it very difficult for you to make decisions, because a candidate who is tense and uncomfortable is not himself.
In one of the recruitments I did a couple of year ago, I invited two of my employees (male) for an interview. Imagine a lady trying to get a job and answering three men's questions during the hiring process… I did not realize how stressed the other party was until I asked them about their hiring impressions.
According to this candidate experience survey, 64% of companies ask candidates or new employees how they feel about the recruitment process.
7. Forget about the candidate after recruitment
69% of employers only store candidate CVs in their database (nothing more than storing this data), and 21% inform candidates in advance about further hiring.
Candidates who are unsuitable for one job may be appropriate for an additional. It's important to start the recruiting process with people you have already got a look at. Even more so if you have notes from this meeting.
It is very likely that people who have expressed interest in your company will express interest again. Unless you have made 6 mistakes before…
Be aware of these mistakes and expect good treatment from your potential employers. If he repeatedly commits the mistakes described above, do not hesitate to tell him honestly. And if he does not talk at all after hiring, I have a terrific idea – just send him a link to this article.
Employers and recruiters – treat your candidates the way you want them to treat you. Show that you appreciate their efforts and that you represent a place worth working for.
I hope that no matter which side of the table you are on, you will be looking at the next interview from a rather different, broader perspective.
Thanks for reading this article about recruiting mistakes and I actually hope you take action on my advice. I wish you good luck and that I hope that its content has been a good help to you.