Here's How To Get a Job During Recession [In 12 Steps]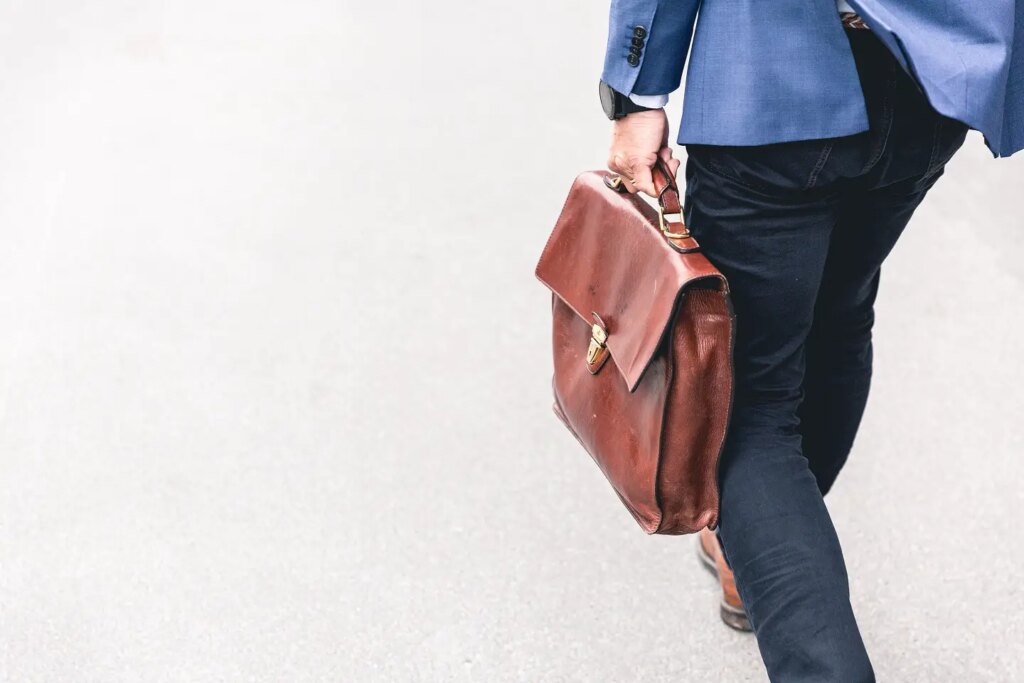 This new article will show you everything you need to know about how to get a job during a recession.
It's tough to find a job in tough economic times, whether you have been laid off, just graduated from college, or simply want a change in your current career. If you are struggling to find an appropriate job, that's completely normal.
Luckily, there are a few key tactics that can help you. Even in a tough economy, follow these key steps to identify job opportunities, polish your application, and up your ace interview.
How to Get a Job During a Recession:
1. Focus your search on sectors that are experiencing fast growth.
While no sector is recession-proof, some are more resilient than others. Depending on where the focus of the recession is, some of these sectors in fact thrive on tough times. You will have a better chance of getting and keeping a job if you look into these areas.
During a recession, sectors such as health, education, civil service, law enforcement, IT, cybersecurity and law are often stronger.
If the position does not suit your field, you may must put more effort into your application to show why you are a good fit. That's why a well-written resume and cover letter are so important.
During a recession, service industries such as restaurants, tourism and retail suffer. Employment in the manufacturing sector also declined.
2. Focus your efforts on the biggest companies in growing industries.
Large companies are more likely to survive a recession. Once you have identified the main sectors that will be safe during a recession, look for the biggest companies in those industries. You will have a far better chance of finding a job opening and landing a position that will survive a recession.
Companies like Google, Amazon, Facebook and Applefor example, is normally a great choice for IT.
Not all of these companies use job platforms like Indeed to advertise their job vacancies. You may have a better chance if you visit the job advertisement on their website.
Companies that had quite a lot of debt or financial problems before the crisis were still in danger, irrespective of their size. It is important to do research to determine whether a company is healthy or not.
3. Use your contacts to find job openings.
Don't be afraid to seek help in your quest. There's nothing to be ashamed of! Let's say you are searching for a job and would welcome any leads about the vacancy from friends, relatives, former co-workers or even casual acquaintances. One of them may know of a vacancy that could be your next opportunity.
This type of networking is also an awesome way to start your work. Employers tend to receive hundreds of applications, and referrals from friends or members of the family can help you stand out.
Many positions, perhaps as much as 60%, aren't even publicly advertised. That's why it is so important to find these opportunities.
4. Work with recruiters to help you in your job search.
Recruiters connect job seekers with the right position for them. Recruiters can be a valuable tool during a recession because they have already got contacts in the industry who can help you land a job.
Better yet, recruiters are paid by the companies they connect with, so you do not have to pay for their services. Try contacting several recruiters or recruiting agencies to see if they can help.
Recruiters can even review your job materials and resume, which can be of great use to you.
Recruiters may contact you if you indicate that you're searching for work on your LinkedIn or Indeed account. To make it more visible to recruiters, try doing this.
Working with every recruiter is never a good idea. Check to see if the person is appropriate for your desired field and if they've experience working with large companies. If not, they may not be very helpful.
5. Make contact with the company, even if they aren't advertising any vacancies.
Find contact information for the company's hiring manager. Briefly indicate your credentials via e-mail or phone call, then inquire about open positions. Since many positions aren't advertised, you may be capable to uncover some secret opportunities this way.
If you know someone who works for the company, you'll have better luck with this strategy. You may find that they will be capable to put in a kind word for you.
6. Don't be too choosy when applying for jobs.
It's okay if you did not find your ideal career during a recession. You must be open-minded and willing to step outside your comfort zone. Consider applying for a job in a company or sector you have never heard of before.
If necessary, be willing to accept a lower salary. You will have a better chance of success if you can adapt in this way.
Getting a job in a different industry has the potential to find you new interests!
Even if you find a job that is not ideal, you can begin searching for another job when the economy improves. You just need to take care of yourself until things get better.
This doesn't suggest that you must take a job you know you will hate. It's okay to turn down a position you do not like at all. Keep an open mind.
7. In the meantime, do some freelance or temporary work.
If you are like most people, you'll need money when you're searching for a job. It's not a bad idea to get a non-permanent job to help you get through this time. When you submit other applications, look for part-time, temporary or seasonal work. It may not be ideal for you, but the money will be well worth it.
Delivery companies such as FedEx and Amazons often hire seasonal workers during the vacation season to deal with increased demand. Taking one of these jobs can provide you with a gradual income for the next two to three months while you look for extra work.
You can even freelance on sites like Fiverr for more money if you have a selected skill set, such as writing or graphic design.
Another reason why you should not turn down temporary work is because some positions may become full-time as conditions improve.
8. Make some changes to your resume and cover letter.
You will all the time be ready to apply if you have one ready. In a declining economy, having an old or poorly written job application can make you look bad, which isn't what you want.
Check your resume to ensure it's up-to-date, legible, and precisely reflects your skills. Then, using an effective cover letter template, demonstrate your credentials and interests.
In your resume, make sure to include recent successes, awards, certifications and promotions. Place them in a prominent place so that the employer can see them.
While every cover letter must be written from scratch for each job application, certain elements can be reused. For example, a greeting and a description of your previous job can work well in most variations of a cover letter.
9. Customize your resume for each position you apply for.
While they take more time, generic resumes and letters show an absence of effort. You need to show every manager that you're a dedicated employee who is passionate about the job.
Review each job posting and ensure your cover letter and resume cover some of the topics covered. This will show that you're familiar with the job and willing to put in the effort. It may take some time, but it will increase your chances of success.
Simple details in your cover letter, such as mentioning the company, hiring manager, and title, show that you have done your homework and tailor-made your application.
Having several alternative resumes tailor-made to different fields is very beneficial. A sales resume focuses on your interpersonal skills, while an IT resume highlights your technical competence.
10. When applying, remember to list your skills that you can use.
If you are searching for work in a number of sectors this will come in useful. Your previous job duties may not apply to your new job, but the skills you have acquired do. Try to emphasise how your previous experience will benefit you in your current position.
For example, if you're an event planner, you are most likely a natural communicator and negotiator. Therefore, it's worth highlighting these skills as they may be useful in a sales-related position.
This is particularly important if you are attempting to make a name for yourself in a new field.
11. Spend quite a lot of time preparing so you can pass the interview.
When you do the interview, be prepared to make an awesome impression. A little extra effort can go a long way, so use these helpful preparation ideas to impress hiring managers:
Learn everything you can about the company and the job so you can explain why you'd be a good candidate.
Prepare some stories to show your skills.
Arrive on time!
Dress neatly and be polite to everybody you meet. To make you appear confident, stand and sit up straight.
12. After each interview, follow up.
Don't let go after applying and interviewing! Sending another e-mail to the hiring manager will show your enthusiasm. Thank them for their time and express your continued interest in the job. If they're still considering you, you may have convinced them with this method.
If you do not follow up, you may come across as impolite or disinterested. This can be detrimental to potential clients.
If you do not get a response or are told you did not get the job, do not be too hard on yourself. This is a common occurrence during the procedure. Continue your job search by sending more applications.
Thank you for reading this article on how to get a job during a recession and I actually hope you take my advice to heart.
I wish you good luck and that I hope that its content has been a good help to you.