How To Promote Your Business To Attract New Clients: 9 Steps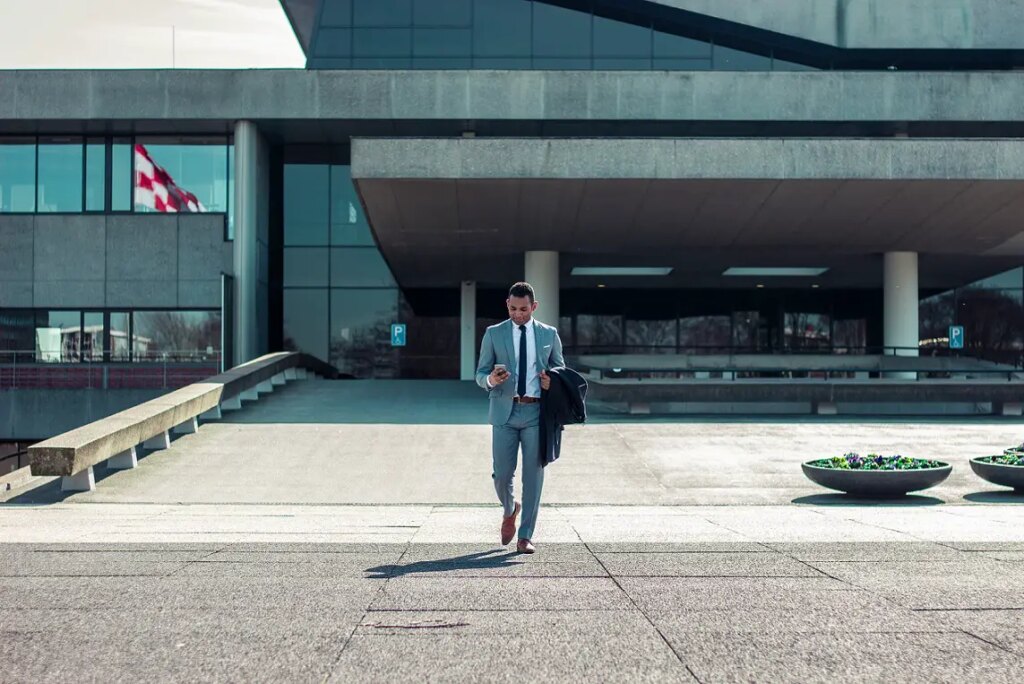 Today you'll find out how to promote your business to attract new clients.
In today's competitive business landscape, promoting your company effectively can be the difference between success and failure. With so many advertising options available, it can be hard to know where to start.
In this article, we have covered a number of methods to promote your business and increase brand awareness, from traditional print advertising to harnessing the power of social networks. Whether you are a small startup or an established company, the strategies discussed here can help you reach your target group and grow your business.
How To Promote Your Business To Attract New Clients:
1. Developing a unique brand image or logo is crucial to gaining widespread recognition and establishing credibility for your business.
This can be achieved by consistently incorporating your logo across business stationery, business cards, e-mail signatures, brochures, signage, websites and promotional products. Consistent logo placement will help grow your brand and encourage others to speak about your business.
2. Networking is an effective way to promote your business by connecting with professionals in related industries.
It provides a chance to find out about your competitors, ask for referrals, form partnerships and increase brand recognition amongst a network of like-minded individuals. To network effectively, consider the following strategies:
Participate in networking groups and clubs, which can be found online, in newspapers, and trade publications.
Make a powerful impression by introducing yourself and clearly communicating what sets your business aside from the rest.
Ask questions and interact in group discussions to not only promote your business but also gather information.
Share your business cards and schedule private meetings with those who express interest in learning more about your business.
3. Advertising is a strong tool to promote your business and reach a wider audience.
Here are some advertising methods to consider:
Signs: showcase your business with storefront signs, billboards, marquee boards or yard signs.
Print: advertise in magazines, newspapers, trade journals and industry magazines relevant to your business.
Advertising: reaching a wide audience through television and radio advertisements, even if they're expensive.
Advertising: distribute promotional materials in densely populated areas, such as trade shows or storefronts. Some businesses may hire street teams to distribute advertisements.
Direct mail: target your desired consumer market with letters, brochures, catalogs, or postcards.
PR firm: hire a PR firm to create news articles and press releases to promote your business.
AR advertisements: enhance the user experience by adding a digital layer to your prints with augmented reality advertisements.
4. Forming partnerships with other businesses can help increase recognition for both companies.
A famous example is the collaboration between Taco Bell and Doritos (1), where the success of one brand leads to the recognition of another. However, forging partnerships can be challenging for businesses that aren't yet established, as established companies may want something in return or choose not to do business with them.
5. Leverage the influence of social media.
Social media is an effective tool for advertising because it allows fans to spread the word about your business for free. Companies can choose to pay for advertising or develop a fan community that will promote business by word of mouth.
Leverage viral media campaigns to gain traction, as demonstrated by the success of Dollar Shave Club with their entertaining music videos going viral on social media platforms, earning over a million followers and subscribers on Facebook and Google+.
6. Share free items.
Provide merchandise with your company name and logo as a way to promote your brand. This can be done at networking events, trade shows, client meetings, and even private social gatherings. Pens, magnets, and calendars are popular merchandise choices because they're practical and stay in use and visible for a long time.
7. Make connections with your clients.
Treating them as individuals, not just numbers, and working to form a personal relationship with them is extremely important. This can be done through a straightforward gesture like sending a vacation card, which not only reinforces their loyalty to your business but also encourages them to spread the word about your company to people in their network.
8. Encourage word-of-mouth advertising by asking pleased customers to share their experiences with others.
Word of mouth is among the strongest forms of advertising and can be very effective if your customers are pleased with your service or product. Don't be afraid to ask for references, as gentle reminders can open up new business opportunities. Be brave and ask for more work.
To promote your business, you can use diverse ways, including:
Network with other professionals in your industry
Advertising through diverse media such as signs, print, advertisements and direct mail
Build business partnerships with other organizations
Rely on the power of social networks and viral media campaigns
Offer freebies to customers
Build personal relationships with customers
Encourage customers to share their experiences with others
It's important to note that finding the right promotion strategy depends on your business goals, target group and budget. Consistency is key in promoting your business.
Building relationships, both with customers and other professionals in your industry, can generate valuable word-of-mouth referrals and help you build a positive reputation. Utilizing social networks and modern technologies such as AR advertising (2) can even help you reach a larger audience.
Thank you for reading this article on how to promote your business to attract new clients and I actually hope you take my advice into action.
I wish you good luck and that I hope that its content has been a good help to you. +