How To Start Your First Relationship Better: 14 Things You Should Do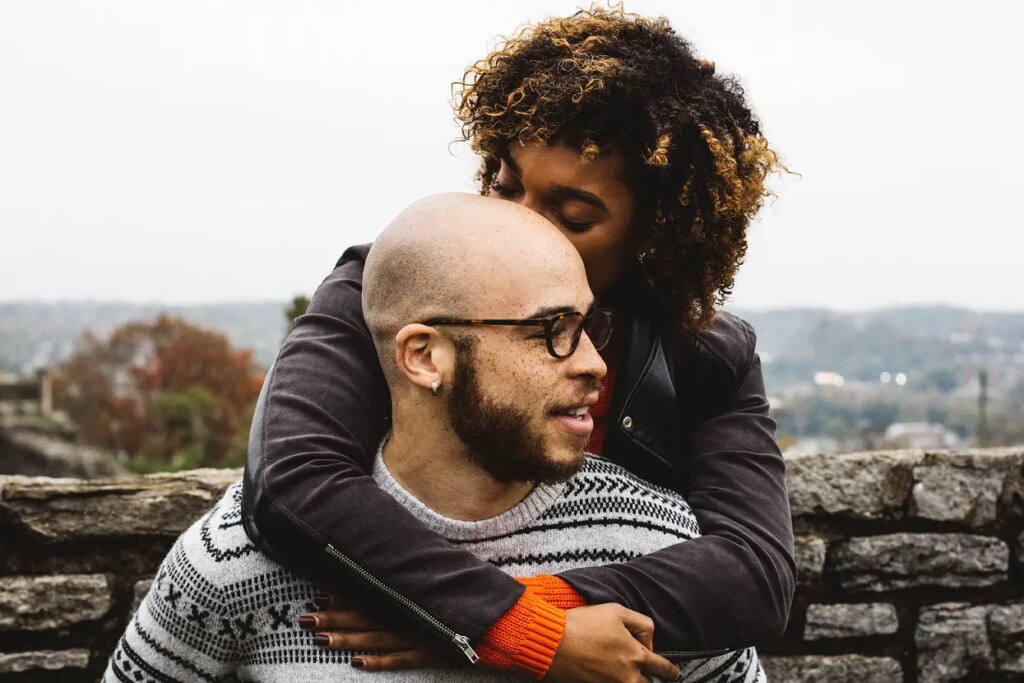 This new article will show you everything you need to know about how to get off to a better start on your first relationship.
Being in a committed relationship is thrilling, but we understand that if you have never done it before, it can be a little stressful.
When you are dating someone for the first time, it can be hard to know what to do or say.
If you want an interesting and lasting relationship with your partner, we have some suggestions for you.
Keep reading for some basic tips on how to improve your relationship with your partner and how to make it interesting and thrilling!
How to Start Your First Relationship Better:
1. Experience some interesting moments together so you can continue to grow as a couple.
You may get tired of doing the same thing with your partner every time you get together, so find new ways to make the moment more interesting.
Look for things you have never tried before and try them out. When you discover and experience it for the first time, enjoy your time together.
The best way to spend time together is to learn to dance, work out in a health club or cook delicious dishes.
2. Show that you're thinking about your partner.
When you shop, buy something that reminds you of your partner. You can purchase him his favourite candy, a magazine he reads regularly, or even something he has wanted for a long time.
Give them a gift the next time you see one another and tell them it is because you thought of them. Don't buy gifts just hoping to get something in return.
When you visit the supermarket, buy a few items and save them. When your partner has had a rough day, you will be prepared with gifts that will cheer him up.
3. Put your partner in a good mood by telling them something you appreciate about them.
Everyone loves receiving compliments, so make it a habit of giving your partner a few every day to make him feel special.
To express your gratitude, start with an announcement like "I like" or "I appreciate." Say something sincere and kind about your partner to let him understand how you feel about him.
4. Maintain your bond by getting out of the house and spending time together.
Try to plan at least one date a week so you can get out of the house and do something fun together, and alternate dates so you can pick something interesting.
There are lots of options to pick from, but some ideas for a fun date include spending the day at the beach, visiting the zoo, or hitting the gym.
5. Expressing love strengthens your relationship.
You may want to get closer to your partner when you feel more snug with them.
Go slow at first and do not feel obligated to have sex right away.
Try holding her hand, cuddling her, hugging her tight, or kissing her when the moment feels perfect to express how much you care!
Rushing into sex or doing things you do not want to do can be bad for your intimacy in the long run.
Always remember of your partner's limitations. Listen to him if there's something he does not like or want to do, like public displays of affection, and do not do it.
6. Having deep conversations strengthens relationships and avoids misunderstandings.
You cannot get near someone unless you give them the opportunity to learn more about you.
Take time each day to talk and catch up. Tell your partner about what is going on in your life and listen without interrupting.
Don't be shy about talking about your interests, your childhood, or your life with your partner, as this shows that you're snug with your partner.
It can be hard to admit that you are unhappy with something in your relationship, but talking about it's a vital first step towards working through it as a couple.
Remember that your partner is not a fortune teller. He will not know what you are thinking or feeling unless you express it yourself.
If you do need to raise issues with your partner, let him know what you think will resolve the situation. You can then listen to his suggestions on how to proceed.
7. Dominance in a relationship can come from doing what one person wants.
If you treat your partner with respect, he will want to return the favor.
For balance, divide your time evenly between what you want to do and what other people want to do. Find ways to compromise so that both of you are pleased, even if you do not want to do everything he asks.
In order not to feel one-sided, you can take turns choosing which film you watch, for example.
Think about things from your partner's viewpoint (1) to better understand their feelings.
8. When you and your partner are passionate about being together, you both feel better.
When your partner achieves something, congratulate them sincerely and celebrate with them. Do your best to keep your spirits up and make the rest of the day fun, like taking her out to lunch or seeing her favourite movie.
Couples who celebrate together are less likely to fight and their relationship is more fulfilled.
9. Show that you care about your partner, even when they're having problems.
Be there when other people are having a bad day, just as you should be there when they're having a good day.
Offer to listen to them vent, talk to them a few problem, or help them cry if they need it.
You do not have to solve their problems, but you do must be there to support them. Think about what you would want from your partner if you were put in a difficult situation, and then do the same.
10. When you identify the problem, you'll gain more trust and respect.
Everyone makes mistakes, but you must accept responsibility for your mistakes.
Apologize to others if you realize that you have said something inappropriate or offensive. When you tell your partner you made a mistake and apologize, be honest.
11. Communicate your problems so you can learn from them and move on.
Misunderstandings are expected in a relationship, so do not be surprised if there are some tough discussions.
Before you speak, take a moment to collect your thoughts. Describe how you feel and why you feel that way.
Give your partner your full attention as they tell their side of the story. Talk about potential solutions to problems that you and your partner can agree on so you know what to do next.
When talking about problems, use the word "I" to avoid shifting responsibility. Instead of saying: "You usually spend time with other people than me," say: "I feel lonely because I don't have much time to see you during the week."
Instead of covering multiple topics without delay, focus only on current issues.
12. Show that you care and are committed, but only when you're sure of it.
There's never a "right" time to say these three words in a relationship, but ask yourself if this is how you really feel.
If you truly value and adore your partner, say it in person the first time to ensure it is the most significant.
We understand that expressing your emotions can be intimidating, so it is okay to wait until you are sure your partner will respond, but you may feel better doing it first.
Don't be discouraged if your partner does not respond right away. Chances are, he just needs a little more time to feel the same way.
Expressing "I love you" too quickly may seem awkward or unnecessary. Wait until you have been in a relationship for at least a few weeks before speaking up.
13. You should never change yourself just to please others.
Keep going after the things that you want because you had your own life and goals before you started dating.
Take a couple of minutes each day to focus on how you are feeling and what you want to accomplish. Pay full attention to your needs and do not hesitate to discuss them with your partner so they can help you in any way they can.
You should only do the things you want to do, so do not feel pressured to make choices by others if you do not agree.
14. Divide your time so you do not burn out in your relationship.
You need to take care of your other interests, even if you want to spend every minute with your partner.
Don't cancel plans with friends and schedule "alone time" so you can have some time for yourself as well. Try to spend half of your free time with your partner, half of your free time with friends, and the rest alone.
Also try to be friends with your partner's friends (2). When they're around, start a discussion with them to see what you have in common with them, and be friendly and open.
If your partner becomes angry or jealous because you socialize with other people, this could be a symptom of an unhealthy relationship.
Thank you for reading this article on how to get off to a better start on your first relationship and I actually hope you take action on my advice.
I wish you good luck and that I hope that its content has been a good help to you.