How To Become a Life Coach: [New Life Coaching Guide]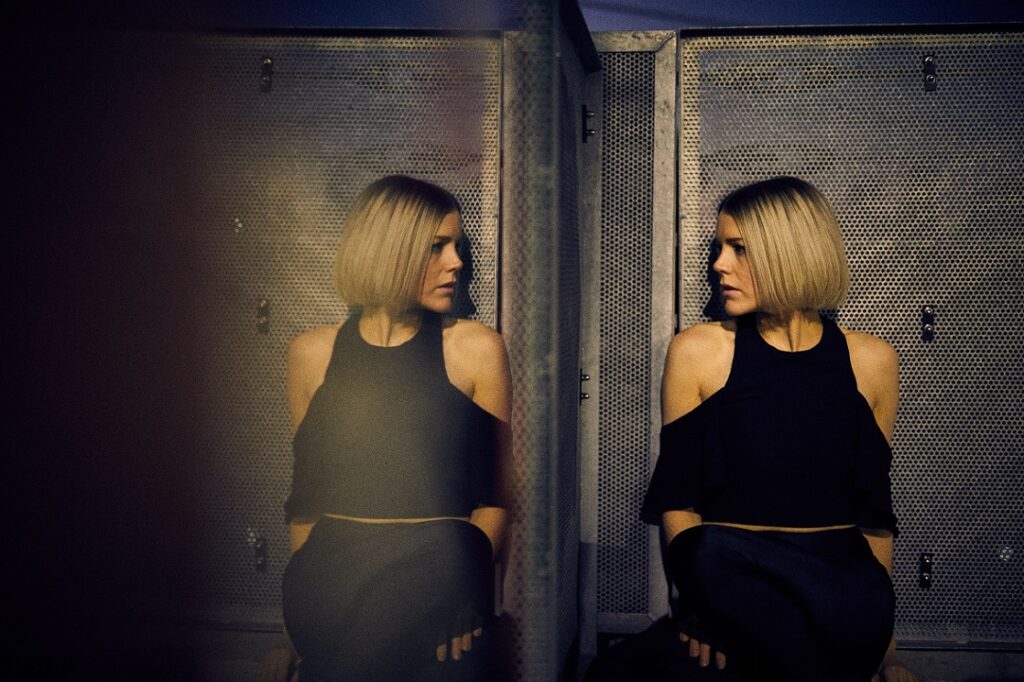 In this new article you'll find out how to become a life coach.
As a life coach, one of the first things you need to do is explain to people precisely what you do.
Since real life coaching is not one of the more common professions out there, you should make it a habit to let people know the details.
It may not look like a big deal, but for your clients, they need to understand what they're getting into before they let you into their lives. You cannot expect them to trust you if they do not know how it works.
As you learn more about yourself and gain experience, life coaching will begin to take on a different meaning. But for the sake of your client, we recommend that you start with an easy but insightful definition.
Life coaching is about helping people improve their lives.
Your job as a trainer is to help people reach their full potential. Whether it is helping them put their skills to use, working with them to find their goals, or motivating them to attain their goals.
Your job is to support them in making their lives better than they were before they started working with you.
Life coaches can do a lot.
I know the concept of coaching may seem very general to you at this point, but as the learning process goes on, you'll realize which areas suit you best, and in the end, you'll have the ability to choose a particular field for you. skill.
But for starters, here are some things you can do as a life coach:
Help clients understand and uphold their values
Listen to their concerns and act as a sounding board for their thoughts and concepts
Provide emotional and motivational support, particularly during important decision-making opportunities
Help them identify and get rid of their limiting beliefs
Offer guidance that will help them create a clearer vision of their future Encourage them to aim high and work towards the goals they've set
Coaching differs from therapy in that it brings together different concepts for the purpose of helping your clients live better lives.
Coaches work with clients to inspire them to attain certain life goals while therapists work with people to help them deal with any emotional or behavioral trauma they may be experiencing.
Coaches tend to use their own personal experiences to help clients understand their situation better, while therapists hardly ever reveal anything about themselves.
The coach is more focused on the circumstances and opportunities that will solve the problem, while the therapist is more interested in knowing the entire story behind the problem, how it came about in the first place.
Counseling and training are two various things, so it is vital that you all the time remember that, as a trainer, you aren't there to find out what is wrong in their life, you are there to help them make the best use of their resources. .
While coaching is still a somewhat new field in the industry, it has become very popular in last few years.
People are starting to see how a good coaching program can add value to their lives, not only in their professional goals, but also in their own personal goals.
What was once a program dedicated to company development has become a thriving industry, with numerous professionals and areas of experience.
And with more and more people turning to trainers for professional help and advice, the coaching industry shows no signs of slowing down anytime soon.
As you can see, there are numerous opportunities for a budding life coach like you.
If deep down you have all the time wanted to help people change their lives, then life coaching may be the perfect career path for you.
As long as there are people who dream of making their lives better, there will all the time be a need for good life coaches.
Life Coaching Goals
While the concept of life coaching may seem foreign to many, the core process is designed to help people or teams reach their full potential.
It is used to encourage people to find their goals and reach their goals faster.
Many people see coaching as a form of counselling, while others see it as a way to solve problems. There are also those who link coaching with goal setting and success.
While these are all acceptable life coaching goals, it is vital that you see them as useful tools that can finally contribute to your growth.
More than simply a process, it is really an investment in yourself that will pay off in the long run.
Large companies and organizations have seen long-term benefits from investing in providing support and development to their staff and it's common for new leaders and future managers to endure some form of in-office training.
Coaching is all about adding value to your skills, experience and life.
I know many of you are still dissatisfied with what you have achieved so far.
Whether you have just started your career otherwise you're approaching retirement, you possibly have personal goals and desires that you still want to attain.
There's nothing wrong with wanting more, in fact, seeing people want to exceed their own expectations is very inspiring. But to strive for more, you need to know what sort of goals to set, and how to attain them.
A coach can help make your journey easier.
Areas in Your Life a Life Coach Can Help With
People seek coaching for many reasons.
Some clients need help with specific issues such as weight loss or career development, while others want to feel more in charge of their lives.
Whatever their reason, in the end, it all came all the way down to one thing. People want to be happier and live more fulfilling lives.
And as living in this fast-paced world is more and more challenging for some, clients seek life coaches for support, encouragement, and valuable advice on how to live a significant life.
It is not enough that you live your life according to how other people have defined success. You must start living your life with purpose.
A life coach can help you become more successful and reach any goals you set for yourself.
If you aren't pleased with your current reality, a life coach will help you construct a whole new reality. Here are some areas in life where having a life coach can help.
Stop crime
Good coaches understand that vices often stem from addictions, addictions that can overwhelm you and all your future decisions if you do not take action to control them.
A coach will help you stand firm in your battle with addiction and offer you strategies so you can kick the habit for good.
Organized
A trainer can even help you deal with issues that may seem too trivial to bother with, such as keeping your home and work space more organized.
If your messy home or messy work area is caused by an underlying problem that you have not addressed, a coach will have the ability to uncover those problems.
Be more productive
You may want to know the secret to being more productive and getting stuff done.
Sure you might feel motivated at first, but once the thrill wears off you will feel like you are right back where you first started.
A good trainer can equip you with the skills you need to function better.
He will look at your work process and help you create new methods to get the job done efficiently and effectively.
Learn to recognize and achieve career breakthroughs
Since most of us are supposed to spend nearly 1/3 of our lives on the journey through a career change, having a coach who will help you recognize and achieve career breakthroughs can certainly make the entire journey a lot easier.
With the help of structured tests and assignments, a coach can help you find a career plan that will take you to greater heights.
Find lasting happiness
While happiness may look like a fluid concept, it is among the main reasons why people choose to train.
All for the pursuit of happiness.
If you are feeling dissatisfied with your life and you are trying to understand what happiness really is, a coach can help you come up with your own definition of happiness.
Develop significant relationships with the people around you
Developing relationships takes hard work and commitment on your part, so if you are feeling distant and isolated because you do not appear to be on good terms with those around you, a coach can help you overcome any issues that are preventing you from reaching out to family and friends. -your friend.
A coach will provide you with insight into how you can become more aware of your negative patterns and help you develop strategies to overcome them.
Changing your behavior will make it easier for you to build healthy relationships with family and friends.
Starting and managing a business
Starting and managing a business can be overwhelming if you'll face challenges on your own.
If you want to get ahead, you need someone who will help you keep your eyes on the prize even with the numerous tasks at your disposal.
A coach can guide you through challenges, both big and small, and inspire you to attain your goals, one step at a time.
Define your personal success and create a game plan to help you succeed
It does not matter which area of ​​your life you want to improve, what matters is that you succeed based on your own personal definition of success.
With the help and empowerment of a coach, you'll understand what it takes to achieve success.
Your Identity and Why
As a coach, having the ability to help people find their purpose may seem irresistible, but you cannot expect to be an effective coach without first defining your own identity and reason.
The very first thing you need to do is define what precisely you believe and the things you stand for.
By understanding your identity and why, you'll be empowered to share with others what you know, your beliefs, values, and even experiences.
Here's a brief step-by-step guide on how you can begin to develop your own identity and reasoning, not only as a life coach, but as a human being.
Claim your identity
Identity is what differentiates you from others.
It's not just about knowing who you are, but knowing what you believe in and the things you like.
Claiming your identity may seem a little bit of a challenge, but once you begin to understand your core values ​​and build your belief system, you'll feel more confident about helping others on the way to self-discovery (1).
You aren't qualified to help others understand their purpose and identity if you do not know who you are.
Set your motivation
Once you develop a better understanding of your identity, it is going to be easier for you to share what you know and believe in with others.
And by sharing what you know and believe, you will have the ability to help others discover their own identities.
This then becomes your main driving force to become a life coach. You're not just in it for knowledge, but you are particularly in it because it will help people live better and more fulfilled lives.
Find your voice
To impact other people's lives, you need to find your own distinct voice.
There are many people who have difficulty finding their purpose because they've lost track of who to listen to. Don't just be another faceless voice in the crowd.
If you want to be a catalyst for change in other people's lives, you must be bold and not afraid to speak your mind and concepts.
If you have something valuable to share, do not be afraid to say it out loud. Find the medium that best suits your communication style.
Whether it is in writing, through lectures, or even one-on-one sessions, you need to develop a platform where you can freely express your knowledge and expertise.
Establish control in your life
In order for your clients to trust you in helping them take control of their lives, you must be the ultimate role model for control. And you gain control by deciding what your values ​​are, and living those values.
Do you want to develop integrity in the workplace? Or are you pursuing knowledge that will further hone your talents and skills? Or are your values ​​set to unite the family?
Once you have established your core values, people who need help in those specific areas will naturally turn to you for advice.
Part of creating control is exposing personal experiences, good and bad, for all to see. View your personal experience not only as a reason for celebration, but also as a source of hope for others.
Empowering others to effect change
Ultimately, your very identity and reason as a life coach is to empower others to make choices that will lead to long-term change.
It's easy to feel overwhelmed by the negative circumstances in your life, but if you are serious about being a motivator, you need to put your own problems aside and work on becoming a real leader.
The most effective way to empower others is to practice what you preach. Speak the reality, keep your intentions transparent, be a person who values ​​integrity.
This won't only help build your credibility as a life coach, but also draw people to you.
When you make it your goal to empower others and stop focusing on your own agenda, you naturally become a source of inspiration.
Qualities of a Great Life Coach
Becoming a life coach is not just about building a successful practice; it is about being there to touch people's lives and push them to greater heights.
Unfortunately, there are so-called coaches who view life coaching as a simple paycheck and do not even bother to improve themselves.
It is these people who give coaching a bad name.
So if you are serious about becoming a life coach, and become a wonderful one, here are 10 qualities you need to develop.
Have a vision
Life coaches must all the time keep the vision front and center.
Before you start the exercise, write down what you hope to attain, in one sentence, on a piece of paper. Think of it as your personal mission/vision.
Make sure it represents who you are as a life coach well. Having a vision for yourself will help keep you on course.
Values ​​education
You're not in the business of just telling people what they should and should not do. You are in the business of helping people find ways to live fulfilling lives.
This is why it is vital that you value education.
You should all the time be on the lookout for new strategies and techniques that won't only improve your practice, but also benefit your clients in the long term.
Dedicate time to personal development
You cannot be a good life coach without developing yourself. A good life coach is someone who tirelessly pursues education and finds ways to develop his methods.
Since you'll be working with different personalities, you'll need to continuously educate yourself on how you can relate to your clients. Life coaching is a never ending learning experience.
If you think otherwise, then you are possibly in the wrong business.
Know the importance of preparation
An effective life coach won't ever go into a consultation or lecture without preparing in advance.
Always remember that when a client comes to see you, they aren't only there for the strategy you set out, but they're hoping to find a role model, a trustworthy figure they can look up to at whatever stage of the coaching process you are undertaking. again, your clients deserve the best you can provide.
And the only way you can try this is to undergo lots of preparation.
Develop excellent communication skills
A coach must have the ability to make difficult concepts more acceptable to their clients.
You need to have the ability to communicate effectively to get the client to pay attention. And you do not just use words to convey information; You also need to understand how to use your emotions.
Before you can translate concepts into action, you must have the ability to communicate them well to your clients.
Build healthy relationships
As a coach, you should be the initiator of most social interactions.
You are the one who will keep things in balance so it is extremely important that you take all possible measures to understand and develop the relationship with your clients.
You need to understand their needs, wants, and even how they're motivated.
It is also important that you make yourself visible at every opportunity so that you appear approachable for any type of situation your client may bring to the table.
Become an expert in decision making
Most people are full with regards to making decisions, so do not be surprised if a client comes by asking what you would do in a given situation.
Clients depend on you to make the right decisions that will help them achieve their goals. As a coach, you must be the one to point your clients in the right direction.
Make an effort to become aware of yourself
Confidence is key in having a successful coaching practice.
In order to give your clients the attention and training they deserve, you must have faith in yourself and your leadership abilities.
This is why you must continuously strive to become self-aware. You understand how to maximise your strengths and how to minimise your weaknesses.
A coach must know himself, and know himself well.
Life Coach Specialization
Once you have developed the right qualities to become an effective coach, the next step is to find your life coach specialty.
While life coaches can specialise in many various areas, you should aim to have one specialization that will set you other than the other life coaches out there.
You must have one area that you can focus on if you want to be perceived as an industry expert.
So how do you find your specialty? By finding your particular niche (2).
This approach won't only attract the right clients to your practice, but will also help you stay focused on your craft.
Why waste time trying to be a 'jack of all trades' when you can offer a particular strategy that will work in your niche?
Even if you want to try to fix everything, you must accept the proven fact that you cannot deal with every kind of problems.
For example, how would you advise parents on how to raise well-rounded kids, when you haven't got kids of your own?
As a life coach, you do not just draw stock knowledge to help people. You will also need to have personal experience in the area you wish to specialise in.
It's essentially leveraging what you know.
Know who you are as a coach and as a person
Know your interests
Get to know your style
Know your strengths
Here are some niches you may want to consider in choosing your area of ​​expertise:
Personal development
Confidence
Leadership
Motivation
Stress management
Connection
Social skills
Parent development
Business training
Finance
Health
Spirituality
Becoming a specialist lets you offer better services to your clients. You become the qualified professional people want to find.
If you can competently meet specific needs, you'll have the ability to improve your skills, and focus on developing your skills.
The only way you can increase your subscribers is to be credible with your chosen niche.
It's not the amount of strategy you come up with that will make you a good coach. That's how you work in improving your service for your clients.
Kickstart Your Life Coach Career
Starting your life coach career does not start with setting up an office, or printing business cards. It starts when you find a client who comes to you for help.
Here's a step-by-step guide on how you can begin your coaching career, even in the comfort of your own home.
Building relationships with potential clients
Once you have selected a specialization, try to imagine the type of person who needs your specific coaching style. Create a profile of your target client, his wants, needs, fears and even his lifestyle.
Once you have a profile, try to find out where you'll find these clients.
Bring value to the table
Just like in any other business, you should all the time prioritize bringing value to the table.
You need to offer your services in a way that will not put your potential clients away. Always take advantage of the benefits you can offer.
Bring the problem to light and identify ways you can help them deal with it. Whether it is losing weight or getting a better job, show your potential clients that with your help they can overcome any problem they may have.
Be prepared to overcome objections
You will meet a potential client or two who will come to you with objections in their head.
Objections in business terms are things that get in the way of a sale. Objections come in many forms, so the key to overcoming them is to detect them early.
If you think someone is hesitant to use your services for some reason, try to find a way around this. You need to dispel all doubts if you want potential clients to trust you.
Minimize the risk
People are hesitant to make changes, particularly if they do not feel confident about the change from the start.
This is why you need to have a method that will show them how you can minimize the risk.
Make your offer so attractive and risk free that they will haven't any other choice but to accept it.
Always make them feel safe and secure because if you appear untrustworthy nobody will want to approach you, let alone receive life coaching from you.
Close sale
Once you see your potential client starting to like your services, remember to close the sale.
Have them make the decision to commit to you in the least harmful way you can.
Conclusion
I hope this text has helped you understand the basics of how to become a life coach.
I know starting your own practice may seem a little daunting at the moment, but once you get past the basics, the next step is to get out there and make your mark on the world.
I hope this article has given you the motivation to become the best life coach you can be.
Wherever you are in the world, all the time remember that in the end, it is not just your skill or strategy that will set you other than other coaches; it's your sincere concern for their welfare and development.